When did social media get so complicated?
You used to be able to pop up a photo and a few words and you were good to go. Now social media is becoming a more integrated part of sales and marketing, forcing a good social media manager to wear a variety of hats.
They're creative – a story teller, writer, video editor and graphic designer.
They're a representative of your company – a customer service and sometimes sales representative.
They're also a project manager, data analyst and last but not least a marketing strategist.
It can be hard to find all of those traits in one neat package.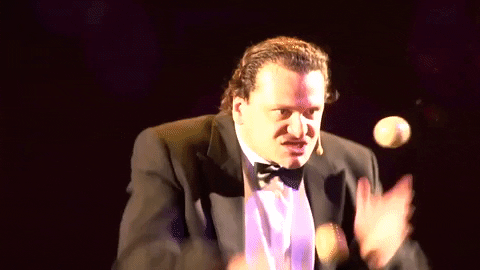 Some people hire a social media intern, others contract with a company to provide the service and while others task an existing employee with the responsibility. And of course even more mix and match between the three. Let's take a look at the traits you need from a social media manager so you can decide on the right mix for you.
A strong social media presence includes you.
First though, I need to drive a crucial point home: a strong social media presence includes you. Yup that's my opinion. You can hire someone else to manage it, you can hire them to write it. But you have to talk to them. It's a team effort.
Those companies who don't ever expect you to talk to them are only good if all you want is a few posts a month so people know you're not dead. All the generic stuff they post is just a hairball in the drain of social networks. And hairballs are gross so the networks filter them out. To be seen you need to share content that tells your story and connects with others. That won't happen if you don't provide your social media manager information about what's actually happening in your company.
A good social media manager will be:
(And again you may have different people do different parts of your social media so think of who can do which thing for you as you go through these traits):
Creative
You need someone who can write easy to read content as well as pair it with photos or videos to grab the attention of your audience. Make sure they can spell or at least know how to use spell check. The ability to have a conversation with a rock and a sense of humor that matches your own is a win. And experience using a graphic editor is certainly a plus if you plan on creating any branded graphics for your social posts.
Educated
Look for someone who understands your industry or plan on training them about what you do. You'll end up with quite a bit of back and forth at the beginning regardless of who takes on the task, be it a staff member or a contractor. But you'll have less back and forth if you have a person who already knows the basics about what you do and who you serve. Then they just have to learn your voice, not the whole lingo of your industry.
If you're hiring a contractor be sure to ask if they're working for your competition.
Strategic
The word strategic can sound like you'll need a super detail oriented person to fill the spot but really you need a thinker who can see the big picture. The first thing is to make a general plan then to live within it flexibly on the day to day as you need to adjust to promote specials, events or just cool stuff that pops up. This is an easy part of the puzzle to outsource. You'll need a person to help you make a plan for your social media including:
Post types and topics
Post frequency
Days and times to post
When and how you'll interact with followers and influencers
Creative guidelines
Tone and vocabulary
A Trained First-Responder
Posting on social media is only part of being social. You'll also want someone who checks regularly for comments, reviews the social feed of businesses you want to develop a social relationship with and responds to direct messages. Since they'll be interacting on social media as you, it's best to have someone who understands the voice of your company to take on this role. Also be sure to set the ground rules for how to respond to negative comments or passing along messages to the proper channels.
Analytical
Someone needs to review the data to make suggestions about what can be improved. Your social manager should review the data for the networks you use as well as your social website traffic to make sure the social visitors you draw into your site are behaving as planned. This is an easy role to fill with a contractor on a monthly or quarterly basis.
Follow Through
Social media is like the laundry – it's never done. You're always feeding the beast. You need a person who can make sure the job gets done. And really that person doesn't need to know hardly anything about social media. They just need to know the process you follow and keep the ball rolling without dropping it for another shinier object.
Now assemble your team!
So take a look at your crew – ask who's interested in helping and what part they want to play. Then fill in the gaps with professionals to round out the team and lighten the load. And don't forget yourself! You are key to the success of your social media campaign. While you may not want to plaster your face all over it you do want to put your stamp on it and tell the authentic story of your organization.